Clarksville LIGHTS Program
​
Dream Up the Future
Clarksville Gifted and Talented
The gifted staff want you to Be informed about everything GT. Below you will find the parent handbook, program brochure, our policies and procedures, and schedules for each building. If you have any questions, please contact Gifted Coordinator Amy Blackard at 705-3240 or email amy.blackard@csdar.org
.

​GIFTED & TALENTED EDUCATION IN ARKANSAS


(Compiled by Arkansas Association of Gifted Administrators)





Arkansas defines gifted and talented children and youth as those of high potential or ability whose learning characteristics and educational needs require qualitatively differentiated educational experiences and/or services. Possession of these talents and gifts, or the potential for their development, will be evidenced through an interaction of above average intellectual ability, task commitment and/or motivation, and creative ability.





Current data indicates that Arkansas school districts serve approximately 475,000 students, with between 9-10% of those identified and served as gifted and talented. Gifted programming and services for students in grades K-12 are required for every district. Many districts provide services by employing gifted education teachers as well as a coordinator or director.





Arkansas funds each district for services to gifted students through a formula providing monies at a rate of 15% of foundational funding times 5% of the third quarter Average Daily Membership. This expenditure requirement is reported out.


To learn more about Gifted & Talented (GT) education in Arkansas, please click here:

GT FAQs

​

​

---
Parent Handbook



Please download the file to see our policies and procedures.

Brochure/Powerpoint





Please download the files to view our brochure and parent orientation PowerPoint.

Shedules





Please download the schedule you would like to view.
Powered by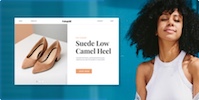 Create your own unique website with customizable templates.